"I made what I wanted to wear"
"I made what I wanted to wear"
Going against the traditional grain of always thinking about what the customer wants, Serena was driven by making what she wanted to wear. "Maybe it's my age, but I like to chuck something on and go," she says. It started with a pair of trousers – wide-legged, with the kind of one-size-fits-all versatility that lends them to everything from school run to yoga and even, with a pair of heels and a tuxedo jacket, the dressiest night out.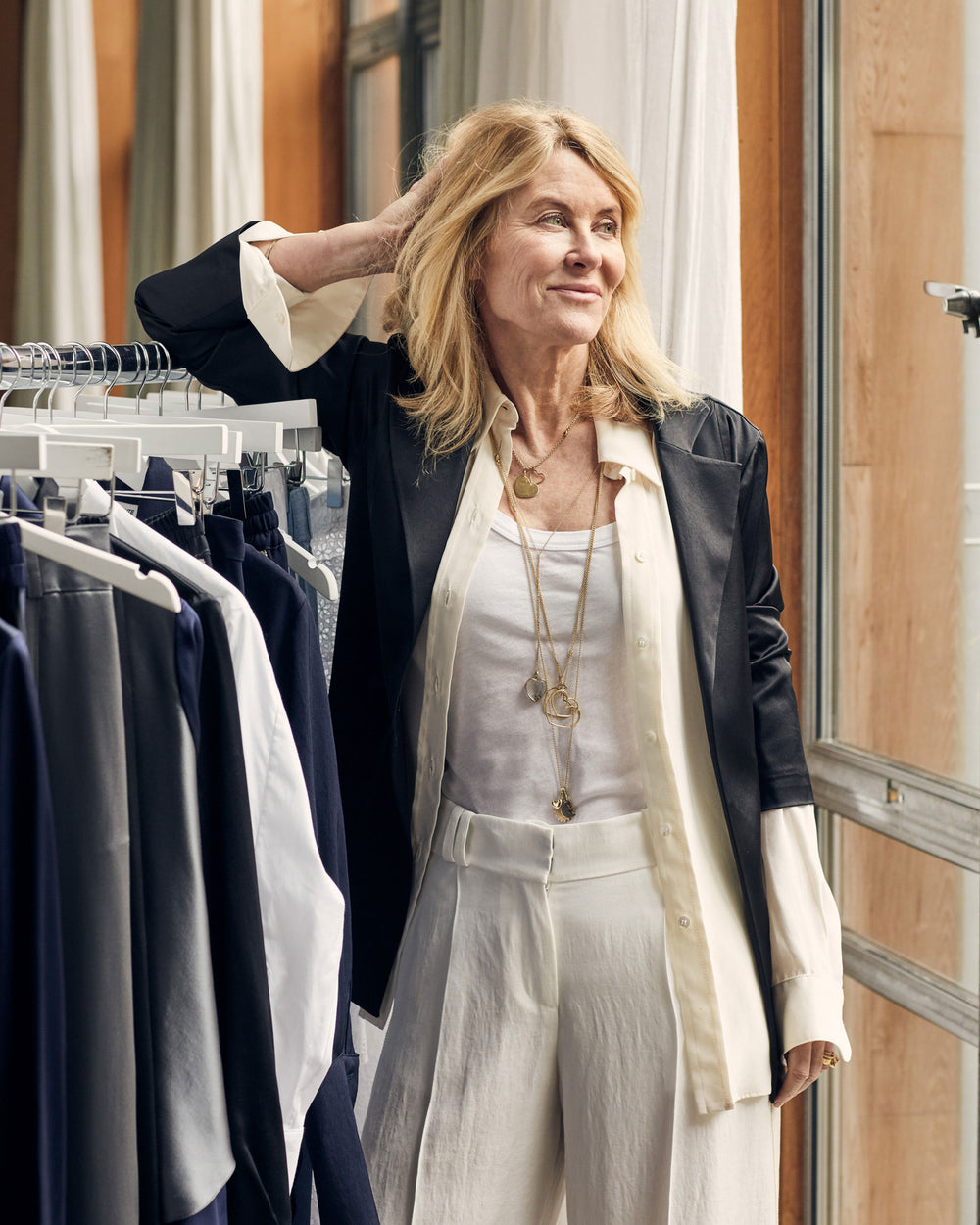 The founding principles are ease, comfort and versatility. She builds her collections around these three pillars combined with an incredible eye for cut and colour. The secret ingredient which underpins these principles is fabric: supple silks, sensuous velvets, crisp cottons and innovative eco plant fibre mixes.
Freedom and female empowerment are evident in every collection. You believe her when she says, "There's no going back to tight jeans after this." She resists the word "basic". "Staple" seems more appropriate. But elevated to irresistible.