FREE WORLDWIDE DELIVERY & RETURNS OVER £200
For next day delivery, order by 2pm. Same day delivery available within London.
---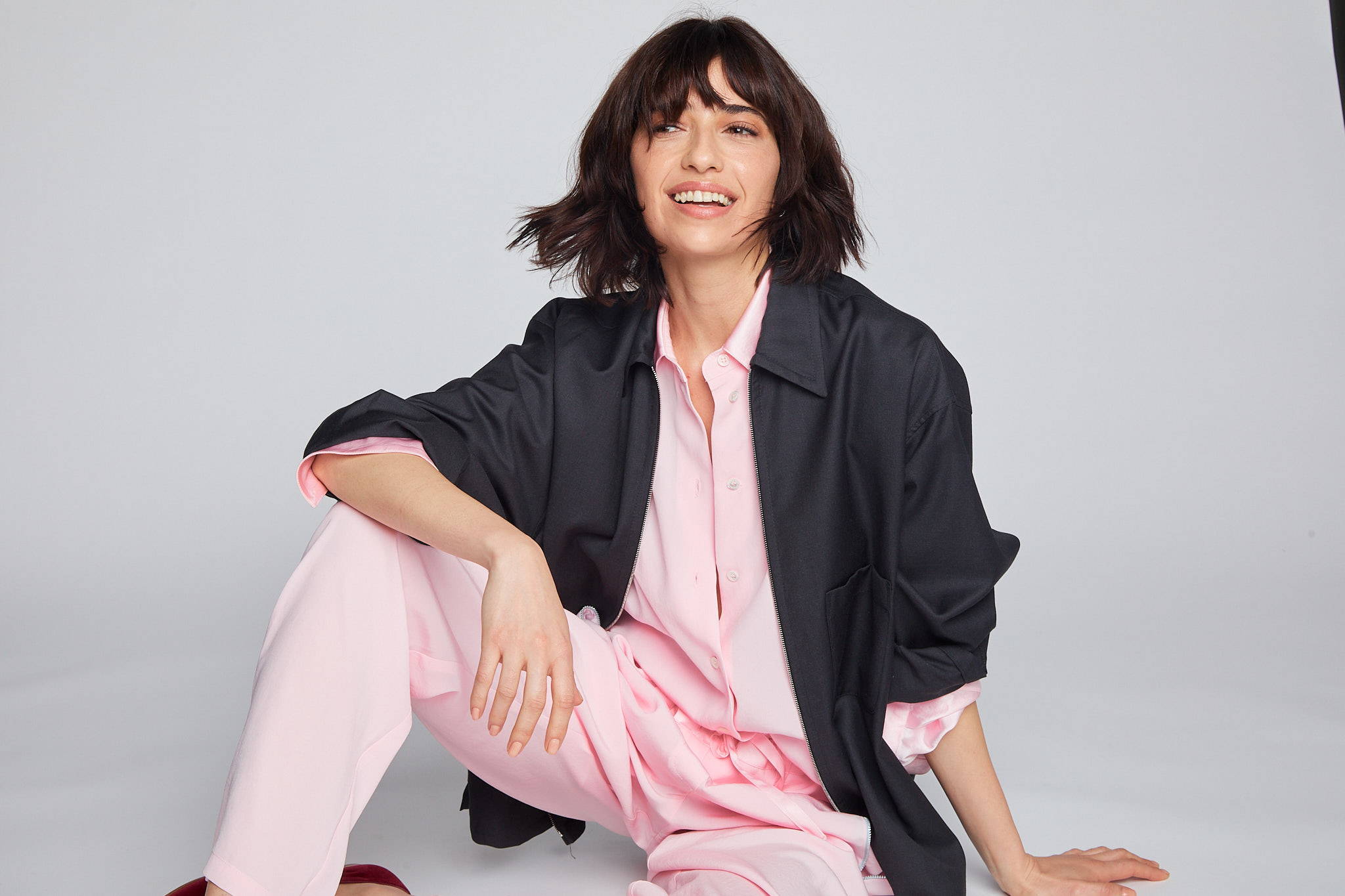 As the lines between work and leisure time grows increasingly blurred, Serena Bute has brought out a new collection that is right on the button. Simple to slip on and a joy to wear, they effortlessly tick off the 'properly dressed' list.

These are timeless styles that can be worn from dusk to dawn, through school run to desk job and into evening drinks.

Strong shapes are complemented by luxury weight satin viscose fabric and sustainable plant based fabric to offer the perfect all-day feel in these early months of the year.

Chic meets comfort with effortless co-ords in contrasting pink and black hues. Refined details such as contrast colour topstitching and side stripes elevate the look.

This collection is artfully elegant and versatile. Both cleverly combine to create an easy, no-fuss way to get dressed in the morning.
---
"Whenever I'm feeling flat, what brings me the most joy the quickest is to reach for my yellow or pink neon top from Serena Bute - it makes every boring outfit feel reinvented"

~ Trinny Woodall

"I'd be wearing these trousers no matter where I was, the airport, Australia, the streets of New York, and I'd be stopped and asked where they were from. So I thought I could take it to the next level."

~ Serena Bute

"The Serena Bute pants I am wearing in it are one of my most reliable - not to mention forgiving - in, out, shake-it-all-about go to's! Serena's trews are the ultimate ever-after investment"

~ Anna Murphy

"Serena Bute's silk trackies are red carpet-worthy"

~ Harry Walker, The Times Magazine

"I talk a lot about my Serena Bute shirts, of which I have many, and they are my favourite shirts in the world"

~ Trinny Woodall

---