FREE WORLDWIDE DELIVERY & RETURNS OVER £200
For next day delivery, order by 2pm. Same day delivery available within London.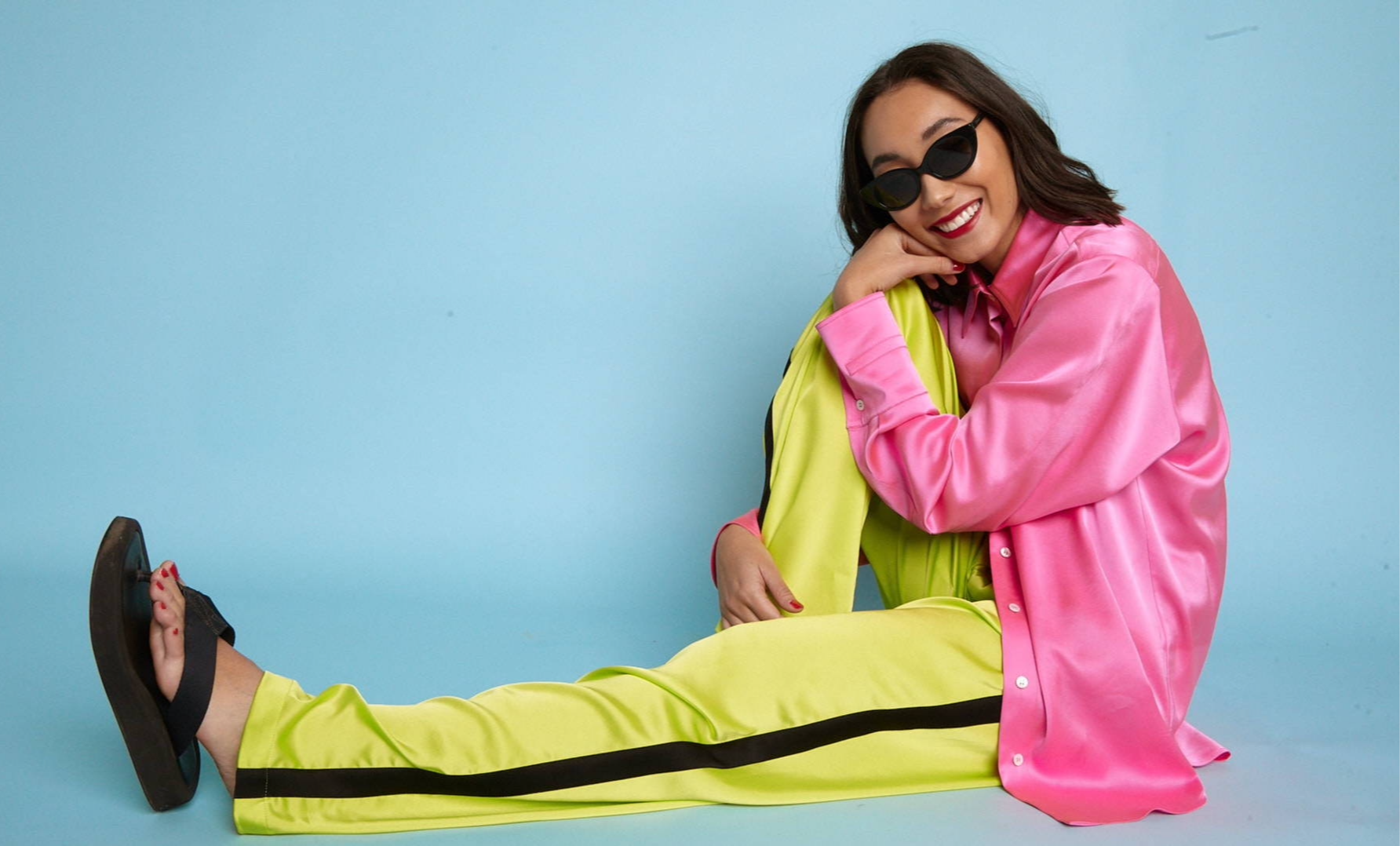 Summer'22 lands with a bounce, in sugar sweet shades and a luxury satin finish. Confidently energetic the mood is up-beat and optimistic.

Serena has put her heart and soul into designing a capsule dress collection that covers you for every occasion. From beach to bar, day to night; this collection has got summer covered.
"Whenever I'm feeling flat, what brings me the most joy the quickest is to reach for my yellow or pink neon top from Serena Bute - it makes every boring outfit feel reinvented"

~ Trinny Woodall

"I'd be wearing these trousers no matter where I was, the airport, Australia, the streets of New York, and I'd be stopped and asked where they were from.So I thought I could take it to the next level."

~ Serena Bute

"The Serena Bute pants I am wearing in it are one of my most reliable - not to mention forgiving - in, out, shake-it-all-about go to's! Serena's trews are the ultimate ever-after investment"

~ Anna Murphy

"Serena Bute's silk trackies are red carpet-worthy"

~ Harry Walker, The Times Magazine

"I talk a lot about my Serena Bute shirts, of which I have many, and they are my favourite shirts in the world"

~ Trinny Woodall

---