SUSTAINABILITY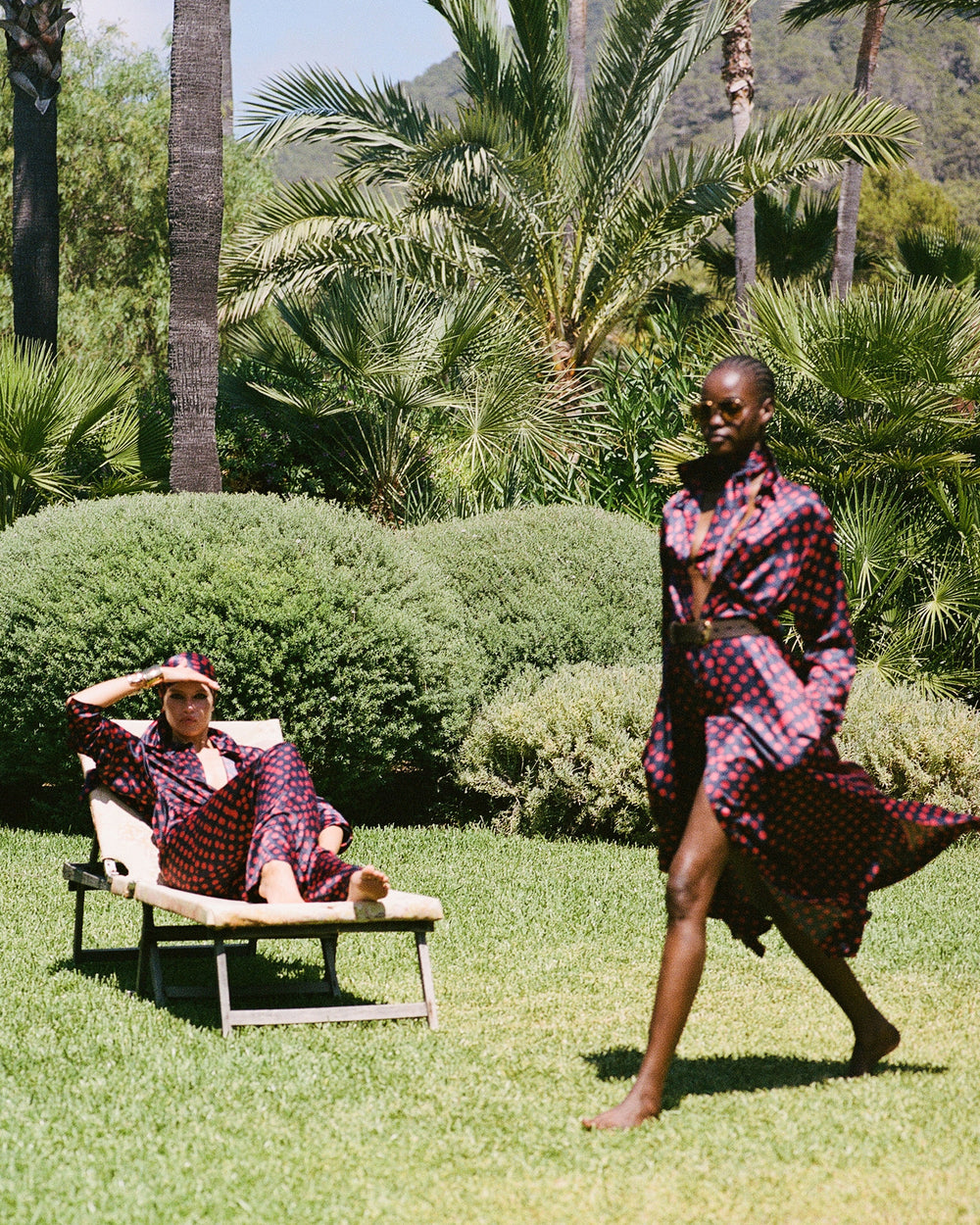 SUSTAINABILITY
At Serena Bute, we are constantly looking for new and innovative ways to reduce our impact on the planet and create a better harmony with the world around us.
We understand that the fashion industry can be hugely destructive to the environment, which is why versatility and quality are at the core of our design ethos, with products that stand the test of time and will remain wardrobe staples for years to come.
We are also committed to reducing our impact throughout all aspects of our supply chain from factory to customer, whether that's using Biomass Mark certified wood pulp fabrics or using packaging materials that are 100% recyclable.
We are committing to reducing our impact on Mother Earth throughout all aspects of our supply chain. So you can feel good about looking good for years to come.
However, we appreciate that we still have a lot of work yet to do
2015
2015
After three decades of experience within the fashion industry, Serena Bute founds the brand with a strong ethos of versatility and wearability, creating pieces which stand the test of time to combat the destructive nature of fast fashion.
2020
2020
Start to introduce bespoke packaging materials that are  sustainable, using recyclable cardboard and zero plastic products.
Introduction of bicycle couriers across London to reduce carbon emissions.
2021
2021
Introduced our new and innovative triacetate fabric; created from wood pulp from Biomass Marked suppliers. The beautiful natural silk used in our products are certified by SEDEX, an independent organisation responsible for improving working conditions, and we ensure that all of our cotton is not only organic – reducing environmental harm from pesticides – but is also endorsed by the OEKO – TEX standard 100, which tests every element of production for harmful chemical substances.
Took a giant leap to reduce and reuse our deadstock by producing new styles from excess fabrics in the warehouse.

Moved the majority of our production to the UK as an effort to ensure that all of our partners share our values towards responsible production, whilst simultaneously reducing our carbon footprint from global shipping emissions. 
Considering environmental and ethical standards when selecting our partners.
2022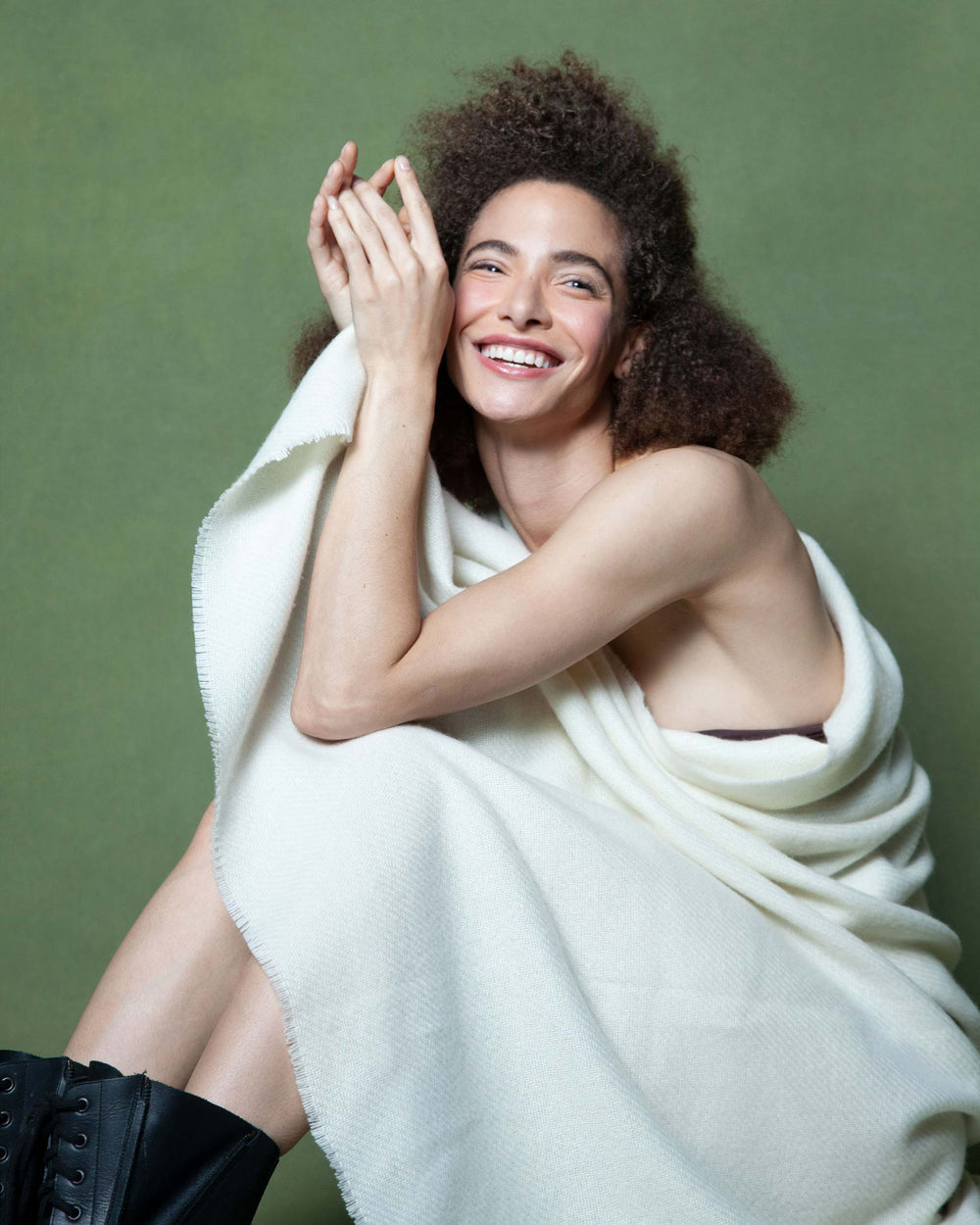 2022
Collaboration with Bute Fabrics, whose promise of quality, sustainable, material resonates strongly with our own core values.
Moving forwards, our latest collections will be kinder to the planet than ever, using even more fabrics which are either regenerative or biodegradable such as triacetate, organic cotton or recycled materials where we can.
2023
2023
We will still be using, where possible, certified and better sourced fabrics. Ensuring we are using less water in finishing and processing, environmentally friendly dying and printing processes and protecting animal welfare by sourcing more responsibly.
We strive to select the highest quality fabrics and trims to make your garment even better, so sometimes we source overseas. We are aiming to reduce the amount of travel the raw materials have to take, so we will ship via road from our EU mills to our EU factories.
Whilst we continue working with our UK manufacturers and mills - still supporting UK manufacturing and keeping the artisan skill of garment making here in the UK - we are also working with EU and worldwide suppliers so we can perfect the product and reduce carbon footprint of transporting goods.
Finalising all packaging materials that are 100% sustainable, using recyclable cardboard and zero plastic products.
In the interest of reducing waste, we will not be disregarding previous packaging, and will be slowly phasing out old branding through AW23 and SS24 production - so please be patient ☺
We have re-worked our development critical path so we have more focused design stages in our product lifecycle. This will ensure we can perfect your garments, improve fits and finishes in advance and continue giving you newness - keeping your look fresh and longer lasting!
We are aiming to reduce production waste by introducing more limited product that is more likely to sell out in a few weeks.
We will be introducing a reimagined collection, using deadstock/surplus fabric from previous seasons. The capsule collections will be limited and never reproduced again, making your SB piece even more special!
2024 goals
2024 goals
We will be producing locally to reduce our carbon foot print and only using existing fabrics and existing silhouettes to create the exclusive range.
We will be aiming to introduce more machine washable styles, reducing the need for 'outside-the-home' cleaning.
As with our fabrics, we will be aiming by end of 2024 to not use plastic buttons on our products. Instead, using more sustainable materials where new plastic has previously been used.
MOVING FORWARD
We will continue to hold ourselves accountable and update you on our sustainability journey and progress on this page.
If you have any questions, please contact us at info@serenabutelondon.com.